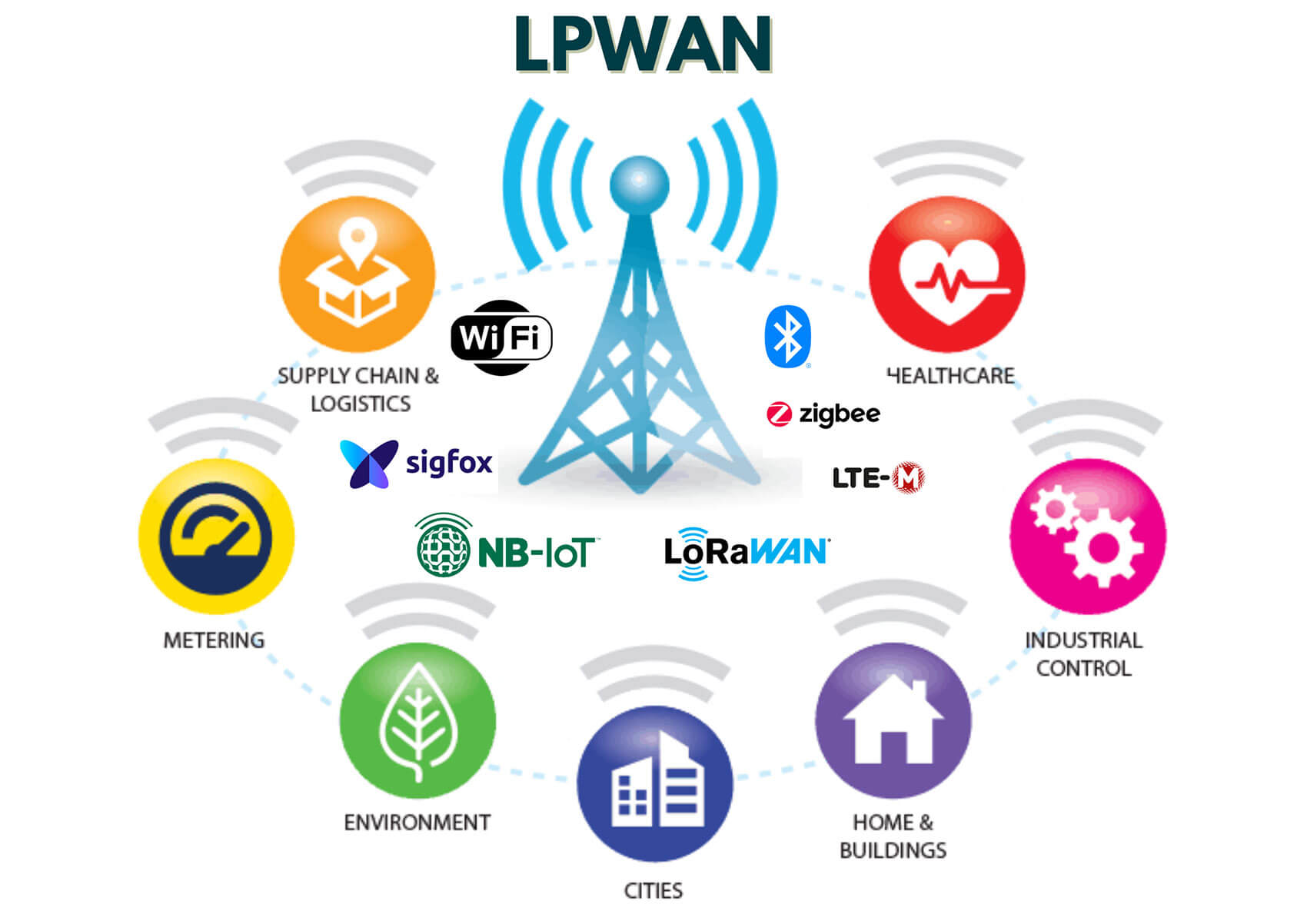 LPWAN (Low-Power Wide-Area Network) is a type of wireless network designed to allow long-range communications at low data rates among host devices – Gateways and sensors. LPWAN technology supports packet sizes from 10 to 1,000 bytes at uplink speeds up to 200 Kbps. The operating range of LPWAN technology varies from a few kilometers in urban areas to over 10 km in rural settings.
We do integration with wide range of applications including smart metering, smart lighting, asset monitoring and tracking, smart cities, healthcare, farming, precision agriculture, livestock monitoring, energy management, manufacturing and industrial IoT deployments.
Choosing a specific LPWAN technology depends on the application, range, data rate, battery life, latency and a number of other parameters. LPWAN's are best suited for applications that require infrequent uplink message delivery of smaller messages. Most LPWAN technologies also have downlink capabilities.
LPWAN does not refer to a single technology, but rather is a group of various low-power wide area network technologies like SigFox, LoRa, NB-IoT (Narrowband IOT), LTE-Cat M etc. LPWAN's can use both licensed and unlicensed frequencies and includes proprietary or open standard options.