Be part of our Success Story – Career - Work – Life - Balance
Today's working world poses many challenges to employees. The work-life balance definition sets out to achieve an ideal balance between a person's working life and private life. It is a concept in which the maximum happiness of an employee acts as the fuel for productive and fulfilling work, for which both employer and employee are responsible. Our workplace that enables employees to achieve work-life balance is particularly motivating and gratifying to employees, which makes them happy.
Work
A good work-life balance means you have harmony between the different aspects of your life. The benefits gained from each area are able to support and strengthen each other. How your team is working every day to become more productive? By encouraging your people to have a healthy work-life balance, you will create an environment where everyone is dedicated. This will improve retention rates, productivity and harmony at work.
Life
A healthy balance between personal and professional life is not only about maintaining a perfect timing. Properly classifying how to use the time at work for ones' advantage to gain time for family, friends and oneself is what it actually means. However, we do assume that employees have a basic interest in leading a healthy and balanced private and work life.
Balance
Balance is a term which is associated with almost everything present around us. Today's work culture revolves around the concept of balance to a great extent. Here, the balance between ones' work and life will improve the overall happiness and wellbeing, and in turn contribute to a healthy environment whilst at work.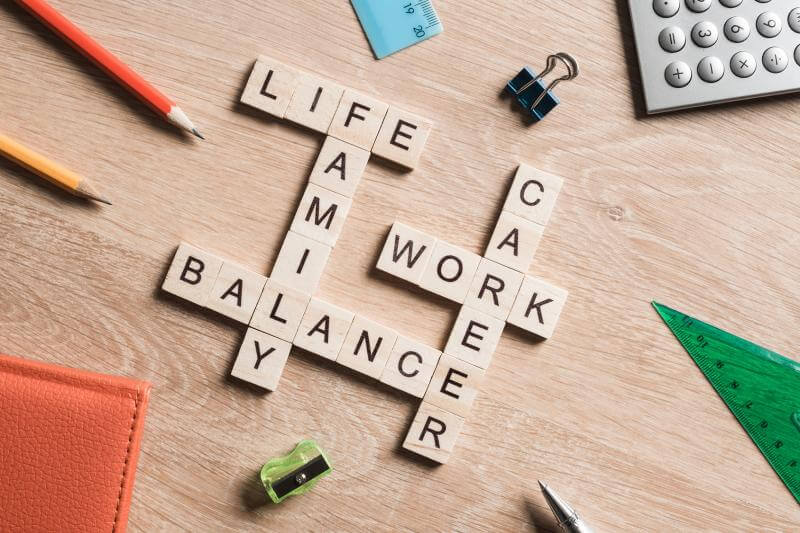 We are looking for fresh talents to join our team!